Pedius: A system for computer-aided reconstruction of wall paintings
B. Filipič, M. Mlakar, E. Dovgan, T. Tušar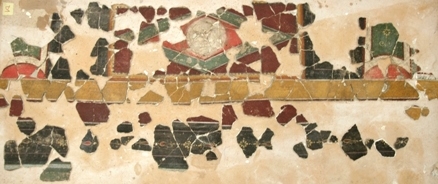 The goal of the project for the Restoration centre of the Institute for the Protection of Cultural Heritage of Slovenia was to develop computer-aided support for restoration of wall paintings from fragments. We developed a system called Pedius that enables digitalization, recording and assistance in putting the fragments together to form the original wall painting. The system considerably shortens the time needed for restoration and prevents further damage to the fragments.
The system has been successfully deployed in restoring parts of Roman wall paintings from over 9000 fragments.
Pedius received the Silver award for excellence of creative industries at the 6th Slovenian Innovation Forum held on 22 and 23 November 2011 at the Ljubljana Exhibition and Convention Centre.