eHeritage
M. Gams, A. Tavčar, D. Kužnar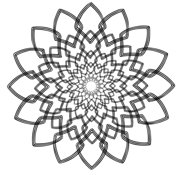 eHeritage – Expanding the Research and Innovation Capacity in Cultural Heritage Virtual Reality Applications
Short description, main aims and objectives of the project:
The preservation of a nation's cultural heritage is an imperative effort that each generation must uphold. With the advancements in the field of virtual reality, intelligent systems, and AI methods, we can now ascend to modern cultural heritage preservation techniques. Using augmented and virtual reality, 3D immersive graphics, intelligent GUIs people can now restore, reproduce, and experience the sight of historical sites in new more interactive and informative ways. eHeritage is a Horizon 2020 Twinning project, where the Department of Intelligent Systems and the TECIP Institute PERCRO Laboratory provide support to increase the capacity, quality, and extent of the research and innovation capability of the Virtual Reality and Robotics Department (VRRD), University of Brasov.
The specific challenges of the eHeritage project are:
– Achieving scientific excellence in a specific research area. Combining the research experience and knowledge of all partners, each institution will broaden their research area and enhance its R&I capacity.
– Raising staff's research profile by supporting their training and transfer of know-how in the designated scientific area.
– Effectively exploiting and disseminating knowledge. Partners will follow a defined exploitation and dissemination plan, aimed to present the knowledge and technology insights gained during the project, targeting publications in high-profile journals, conferences, and future R&D project proposals.